The SPC has placed the area in a SLIGHT chance of severe weather for this afternoon and evening. We will see a line of storms develop with some thunderstorms. These storms will be capable of producing wind guts up to 60 mph.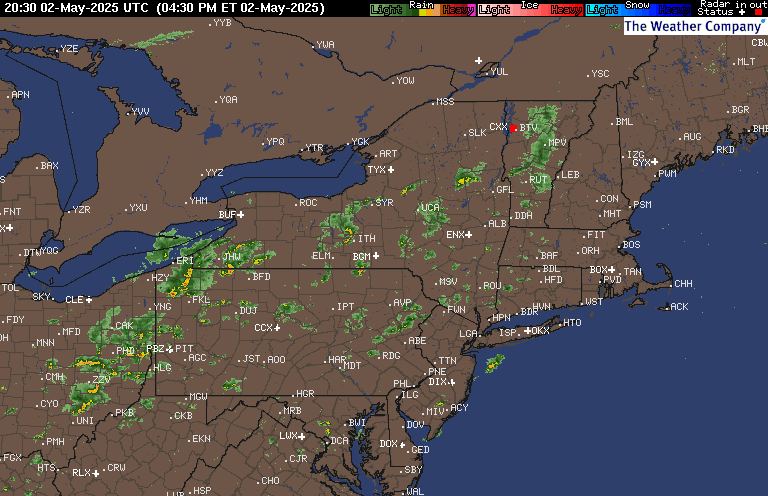 You can view the latest SPC information on our website at http://greaterphilaseverewx.com/severe-weather-center/

WIND ADVISORY IN EFFECT FROM NOON TODAY TO 1 AM EST TUESDAY...

* WHAT...Southwest winds 20 to 30 mph with gusts of 40 to 50 mph
  expected shifting to northwest this evening with gusts of 40 to
  50 mph.

* WHERE...Portions of central, northern, northwest and southern
  New Jersey, east central, northeast and southeast
  Pennsylvania, northeast Maryland and central, northern and
  southern Delaware.

* WHEN...From noon today to 1 AM EST Tuesday.

* IMPACTS...Gusty winds could blow around unsecured objects.
  Tree limbs could be blown down and a few power outages may
  result.

* ADDITIONAL DETAILS...A line of showers with a few embedded
  thunderstorms will move across the area late this afternoon into
  this evening along a cold front and could contain winds briefly
  gusting up to 60 mph in places.


Our team will bring you the latest info as these storms move across the area this afternoon and evening.